evangelische Gottesdienste / protestant services during the Holy Week and Easter
Die evangelische Kirchengemeinde lädt an Sonntagen um 10.00 Uhr in zwei Kirchen ein:
You are invited to the protestant services on sunday at 10.00 am at two churches:
Die Stadtkirche liegt zwischen Marktplatz und Muslenplatz im Zentrum der Stadt.

The Stadtkirche is situated at the center of the city.

Die Johanneskirche befindet sich in der Mozartstraße.

The Johanneskirche is situated at the Mozartstraße.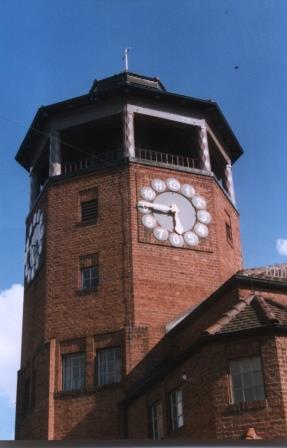 Am Sonntag Abend feiern wir um 18.00 Uhr einen eher meditativen Abendgottesdienst in der Pauluskirche in der Reutestraße.
The evening service takes place at the Pauluskirche at 6.00 pm.
Die evangelisch-methodistische Kirche feiert am Sonntag um 9.30 Uhr Gottesdienst in der Friedenskirche in der August-

The United Methodist Church celebrates service on sunday at 9.30 p.m. Reitz-Str.22