Frohe Ostern! Happy Easter!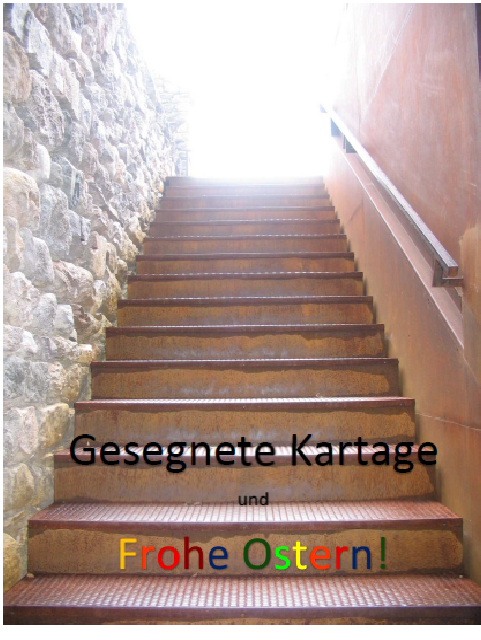 Evangelische Gottesdienst in der Karwoche und an Ostern / protestant Services during the Holy Week and Easter
Katholische Gottesdienste und Beichtgelegenheit in der Karwoche / Catholic Services and Confession times during the Holy Week and Easter
Rum_orthodoxe Gottesdienst in arabischer Sprache in der Karwoche und Ostern / Rum-Orthodox Services in arabian language during Holy Week and Easter
Herzlich willkommen! Welcome! Bienvenue! Bienvenido!
Herzlich willkommen
bei kirche-at-campus-
der evangelischen und katholischen
Hochschulseelsorge in Schwenningen
Click rein - komm vorbei! Wir freuen uns auf dich!
Warmely welcome at kirche-at-campus!
We are responsible for pastoral care for students
here in Schwenningen and offer meetings, services, prayers ...
Just come or contact us!!!
More about the programm you can find here,
at "Termine", "Aktuell" or at the download "Sommersemester 2019"
More about services and masses and the Taizé-Gebet at "Gottesdienste".