Ostern? Ostern!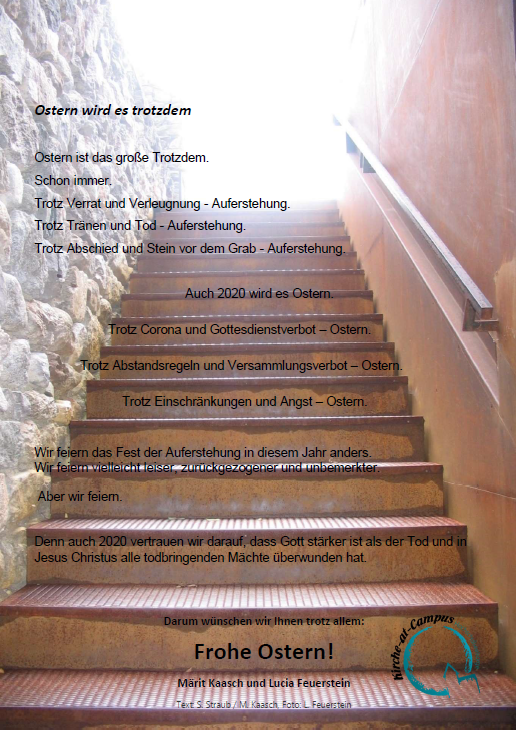 Text: S. Straub / M. Kaasch, Foto: L. Feuerstein
Easter is coming. We should still stay at home. Still not meeting friends or family. Can it be Easter?
Despite everything: Easter is! Despite the corona crisis. Despite the ban on contact. Despite the loss of service. Despite the changing emotions that reoccur in Holy Week: jubilation and ridicule, community and loneliness, friendship and betrayal, solidarity and cowardice, trust and fear of death. Easter is! In the end there is not disaster, but salvation. In the end there is not death, but resurrection. That is our belief. This strengthens our confidence that the horror now has an end.